Welcome to Saint Michael's National School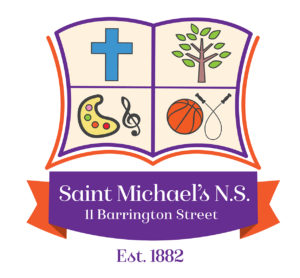 Saint Michael's National School is situated between The People's Park and Saint Michael's Church of Ireland on Barrington Street in Limerick. We have 130 pupils, five Mainstream Class teachers, 2 Special Education teachers , 2 shared Special Education teachers and two Special Needs Assistants.
We provide Religious Education for our pupils in accordance with the doctrines, practices and traditions of the Church of Ireland and promote the formation of pupils in the Church of Ireland faith. Saint Michael's National School is under the Patronage of the Bishop of Limerick, the Right Reverend Doctor Kenneth Kearon.
In 2018 we made some developments to the school which included the upgrade of our heating system, the addition of a new classroom , entrance and ramp and the upgrade of our security system. In Ocober 2019 we opened our new extension and we are currently making preparations to create a Sensory Garden along the back of the building. 
We are very fortunate to have extremely dedicated teachers and staff in Saint Michael's N.S. We constantly strive to provide an enjoyable educational experience for our pupils. Our wish for all our pupils is that each one reaches his/her full potential and has a happy, fulfilling school life in Saint Michael's National School.
Is mise le fíor-mheas,
Kate Gleeson
Príomhoide